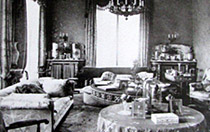 Mavisbank is Scotland's most important small country house: the primary example of the 'villa' built within commuting distance of a town or city.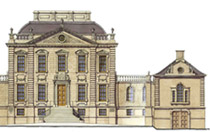 The Mavisbank Trust has completed research and feasibility work to progress proposals for the house and landscape. The longterm objective is to support the use of an accessible green space, important for recreation and conservation; to return the pavillions of the house to use, creating an income to support other activities; and to ensure the future survival of one of the most important buildings in Scotland and its landscape.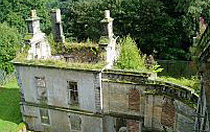 The Mavisbank Trust is looking for funding and volunteers to ensure that this exciting project can be delivered at Mavisbank. Support comes in many forms and you may have skills and expertise you can offer. Hard cash is also very welcome!
Save Mavisbank!
Please consider making a donation to help save Mavisbank - architecturally renowned as one of Scotland's earliest and finest examples of an 18th century Palladian style villa in its designed landscape. Your contribution, whatever the size, will make a difference to this beautiful place and to future generations who may enjoy it.
Save Mavisbank! Donate NowAlthough Mavisbank is now in a derelict condition and its once beautiful designed landscape is neglected and overgrown, the beauty, history and European significance of this important site make it worth fighting for.

LATEST NEWS